Many institutional meetings  and special events will take place over the course of the year-long Italian Presidency. Follow us and stay in touch with us
18 September - Cagliari
Evento Aidda
30 settembre / 1 ottobre 2021 - Bologna
WomenXImpact​
28 June - Milan
Global compact e W20
In occasione della Presidenza italiana del G20, l'UN Global Compact Network Italia co-organizza insieme Women20 un evento che verrà inserito nella "Programmazione W20" e anticiperà il Summit di metà luglio. La discussione porrà l'accento sul ruolo delle imprese nel contribuire alla parità di genere , tema oggi ancora più urgente e sfidante considerando l'impatto negativo della pandemia di Covid-19 sulla partecipazione delle donne al mondo del lavoro.

Interverranno esponenti dell'International Labour Organization - ILO e di UN Women. Leader aziendali si confronteranno sul tema, condividendo practice e visioni per il futuro. Verranno, inoltre, approfondite tutte le opportunità connesse ai Women's Empowerment Principles (WEPs) e il Gender Gap Analysis Tool (strumento di auto-valutazione delle performance aziendali).

L'incontro si terrà il 28 giugno 2021, dalle ore 14.15 alle 16.00 e sarà trasmesso in streaming dal Centro Congressi "Palazzo Mezzanotte" di Borsa Italiana a Milano.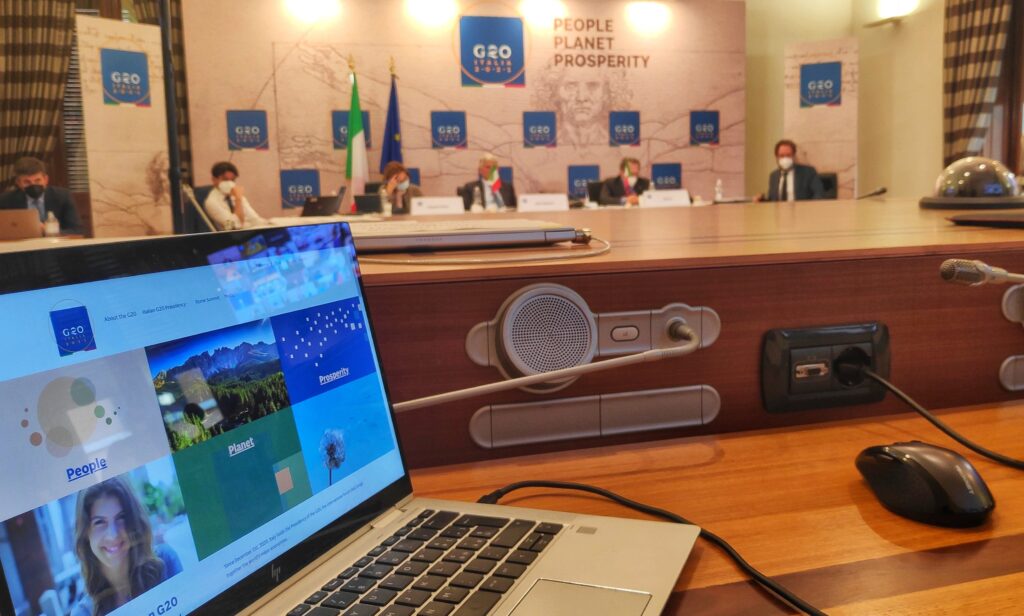 22/23 february 2021
KICK OFF
The Women20 Kickoff will take place on Monday 22nd and Tuesday 23rd February, an online event that kicks off the international work of the G20 engagement group under the Italian presidency.
12 dicembre 2020
HANDOVER
The handover of the W20 took place on 12 December with the passing of the baton from Saudi Arabia to Italy which is preparing to lead the forum on gender equality and female empowerment.